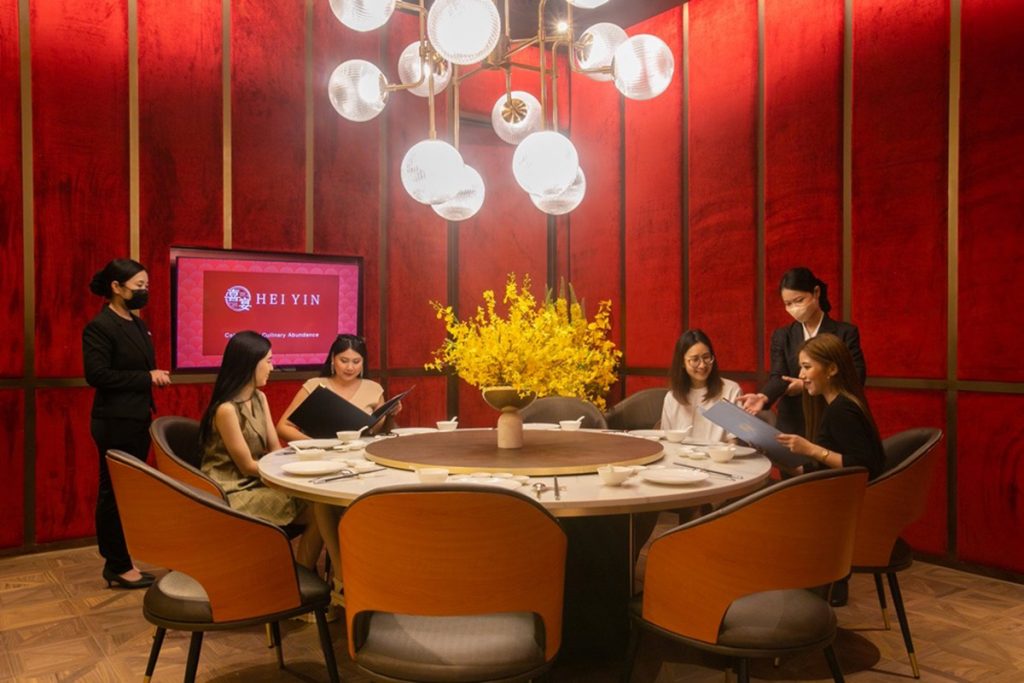 As a leader in Thailand's restaurant scene, IMPACT is confident of expanding its restaurant portfolio with the opening of "HEI YIN" the authentic Cantonese restaurant, which is dedicated to presenting a modern take on a celebrated cuisine and heritage. The restaurant, located at Gaysorn Village, a gathering place for the new urbanist village community, targets high-end customers including families, corporate customers alike, and those who love Cantonese food.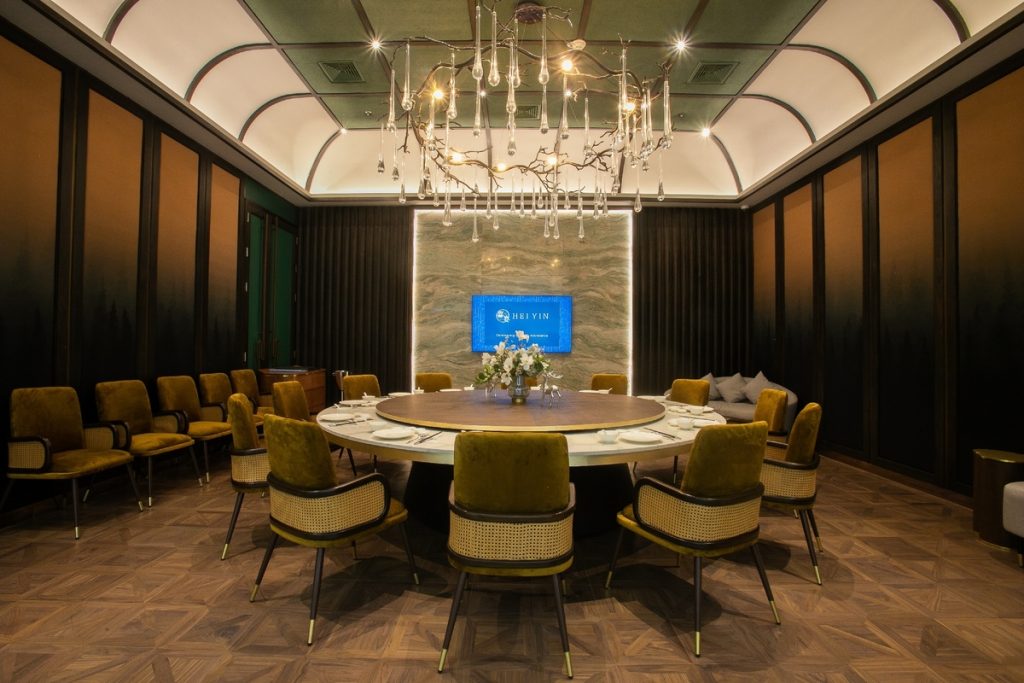 Mr. Paul Kanjanapas, Chief Executive Officer of Bangkok Land Public Company Limited, the operator of IMPACT Exhibition and Convention Center, Muang Thong Thani, said "Our diverse restaurant portfolio includes Thai, Japanese and Hong Kong style Chinese restaurants, as well as cafes under The Coffee Academïcs brand. All of them have been well received and continuously garnered the adoration of customers. The opening of "HEI YIN" emphasizes our leadership in Thailand's food and beverage market. Our intention is to bring something new to the table and celebrate the richness of traditional Cantonese cuisine which is known to offer many health benefits. With our chefs' expertise, we are committed to providing a pleasurable dining experience through our delectable food, warmth, and service."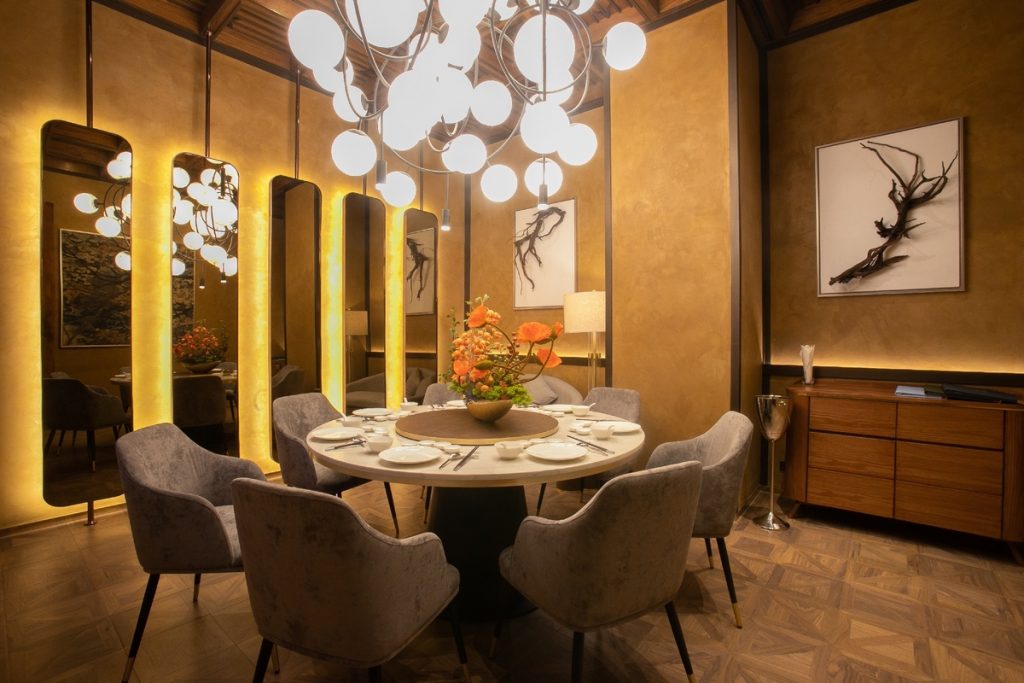 "HEI YIN" is inspired by an ancient Cantonese legend, with an intention to celebrate the culinary abundance and expertise renowned to Cantonese cuisine that owes its culinary origins to Guangzhou. With the heritage of authentic Cantonese cuisine, "HEI YIN" takes pride in serving exceptionally fresh and natural rich flavors. The restaurant uses only the finest ingredients mostly imported straight from Hong Kong to best imitate the original flavors. The menu has been carefully designed and made modern by a team of well experienced chefs, who have diverse culinary experience in working at 5-star hotels.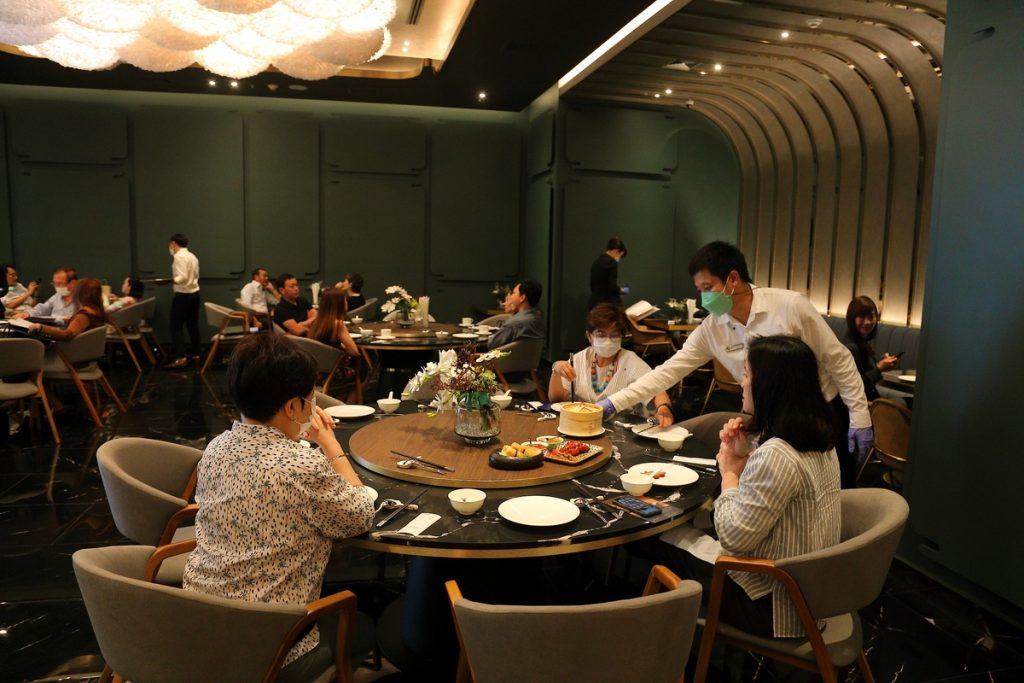 Recommended menu items include the signature "Lychee Wood Roasted Hong Kong Style Suckling Pig" and delectable a la carte dishes like "Superior Whole Shark Fin in Supreme Chicken Broth" and "Braised Premium Fish Maw, Abalone, Sea cucumber, Dried scallops in Brown Soup". A wide selection of freshly made Hong Kong style dim sum like "Steamed Deluxe Shrimp Dumpling Har Gow", "Steamed Dried Scallop Dumpling with Shrimp, Pork Siew Mai", "Steamed Crab Meat Dumpling with Shrimps", "Steamed Crab Meat Dumpling with Spinach", and "Hei Yin Xiao Long Pao" (crab roes and pork dumpling), as well as freshly baked Hong Kong style desserts such as "Hong Kong Egg Tarts", "Huangqiao Style Sesame Cake", and "Baked Snow Bun with Almond Milk Cream" are also not to be missed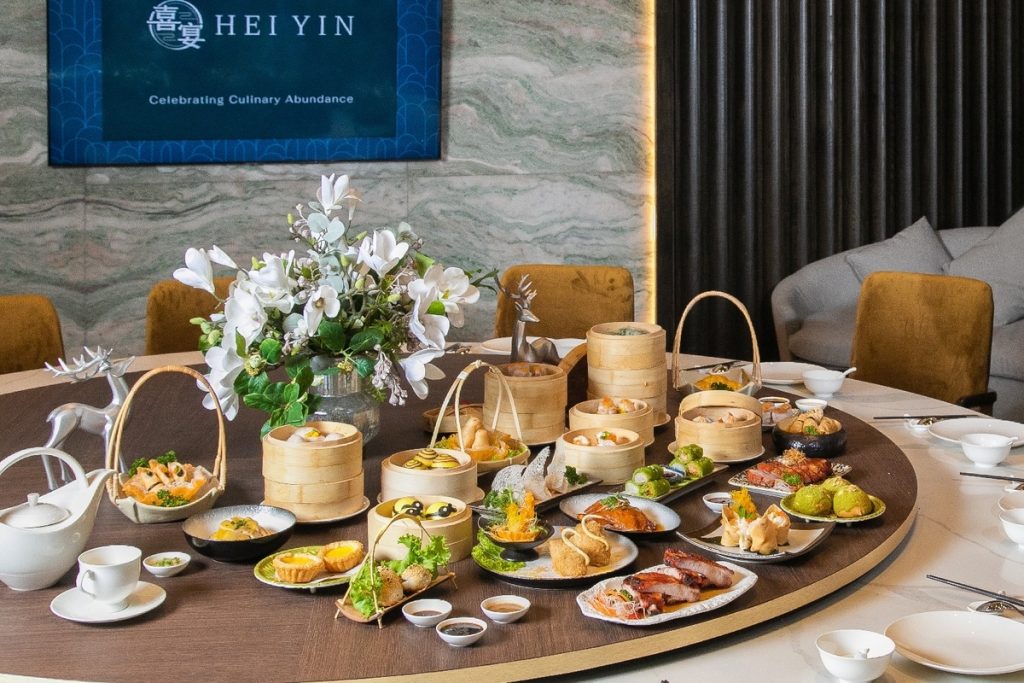 "HEI YIN" is where you can indulge in an exceptional feast with over 100 menu items in an elegant dining space, ideal for celebrating special occasions. Four uniquely decorated private dining rooms are also available. HEI YIN is a true heaven for all Cantonese food lovers.
"HEI YIN," located on the 3rd floor of Gaysorn Village, is open daily during a soft opening from 11 AM – 3 PM. Starting from January 31 onwards, we will be open daily Monday – Friday from 11 AM – 10 PM (Last order 9:30 P.M) and Saturday – Sunday from 10.30 AM – 10:00 PM (Last Order 9:30 P.M )
For more information or to make a reservation, please call 080-964-5423 or contact the restaurant via LINE: @heiyinbangkok. To learn more about the restaurant and for latest updates, please visit the restaurant's websit, Facebook: https://www.facebook.com/heiyinbangkok/ and Instagram: https://www.instagram.com/heiyinbangkok/.
For further media inquiries, please contact Corporate Communications Department
IMPACT Exhibition Management Company Limited
Tel: 02-833-5061, 5073 (Jintana /Kittiwath)